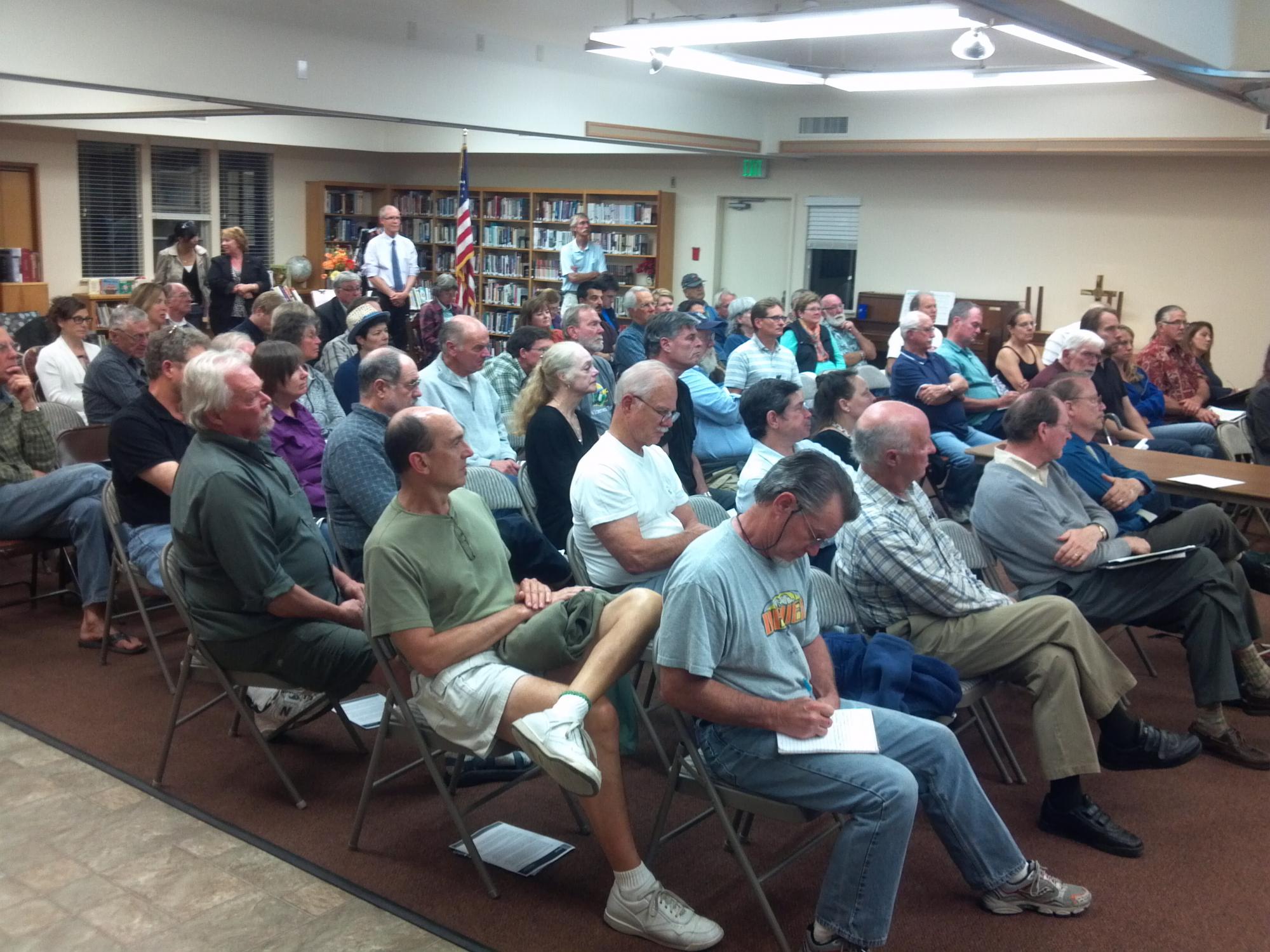 Groundwater is a vital resource. Together, let's protect it.
Community involvement is very important to the Santa Cruz Mid-County Groundwater Agency (MGA) and its governing bodies (City and County of Santa Cruz, Central Water District, and Soquel Creek Water District).
Private Well Representatives on the MGA: Since 1995, private well representatives have been included in discussions and oversight on groundwater management activities; and in 2015, the Soquel-Aptos Groundwater Management Committee (SAGMC) expanded private well representation to three seats on the board.  The MGA board of directors has now continued that tradition by including three private well representatives on their board of directors as well. Click here to learn more about the private well reps and other committee members.
Mid-County Groundwater Stakeholder Meetings: Beside the three appointed private well representatives on the MGA, we have also been holding regular community stakeholder engagement meetings. These meetings are open to the public-at-large and everyone (private well owners, water utility customers, etc.) are invited to attend!  These meetings are intended to educate all of our water using community and to gather public input which will help guide our planning and our actions.  Click here to access meeting materials and more information.  Information on stakeholder meetings held before November, 2015 can be found at the Soquel Creek Water District website.
Monthly Drop-ins: Every third Thursday of the month, the MGA holds drop-in hours where you can meet MGA staff and Board members. These are casual events with no agenda, just come and chat. They are held alternately before the MGA meetings in the evening, and from 10am-12pm. Check the events calendar to see what time and where then next drop-in will be.
Community Advisors: We plan on setting up  a diverse group of community advisors to help develop the Groundwater Sustainability Plan (GSP) that we are required by the State to put in place. These planning process is anticipated to take place in 2017 and more information will be updated on this website.